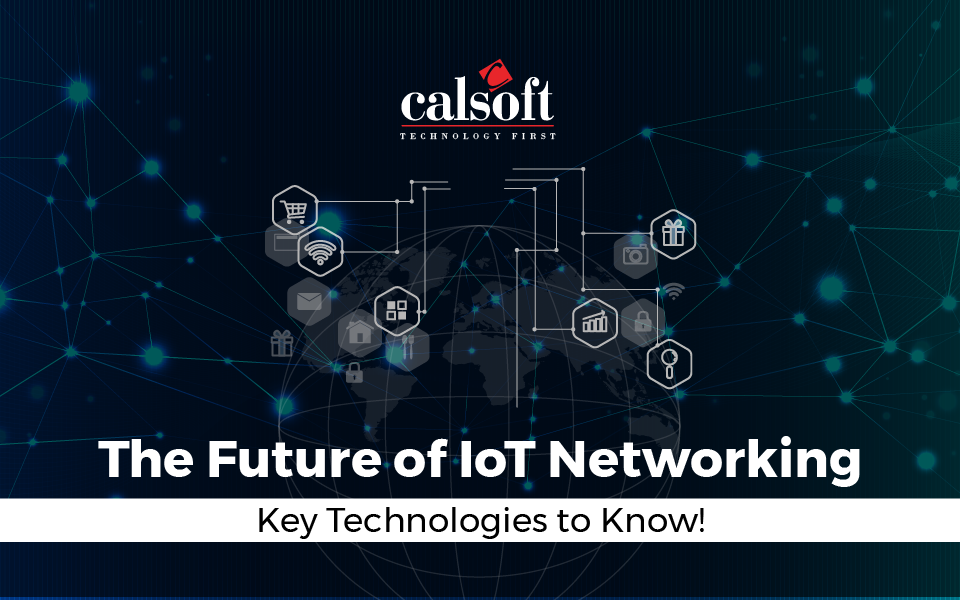 In today's world, IoT revolution has significantly modernized the way people live, work, and interact. The capability of IoT to connect wide categories of devices from tiny sensors to massive machines enable a wide range of industry verticals such as Healthcare, Transportation, Automotive, Public Safety, Energy and Utilities, and Industrial Internet of Things (IIoT). However, the backbone of this interconnected ecosystem lies in the networking technologies which enable seamless communication between devices. Hence, the selection of appropriate networking technologies is crucial to support the diverse sets of IoT devices streaming massive amounts of data and help them function as desired.  
Read on the blog to understand different wireless networking technologies and their performing characteristics which make IoT a reality. 
Networking technologies can be categorized based on operational characteristics such as topology, power constraints, connectivity range, and the size of data that can be transmitted.  
Bluetooth and Bluetooth Low Energy (BLE):

Energy-efficient wireless technology that covers short distances supporting small-scale IoT applications such as medical wearables, smart home security, and more.

 

Zigbee:

This is an industry-standard low-data rate wireless networking technology based on wireless protocol IEEE802.15.4. The key capabilities of Zigbee like low-power requirements, better scalability, and security facilitate a variety of IoT applications such as industrial automation, smart homes, and more.

 

Wi-Fi:

Wi-Fi connectivity is an appropriate choice for IoT networking as it enables a fast and vast quantity of data transfer. However, when it comes to power requirements, Wi-Fi consumes higher power and has limitations in terms of coverage and scalability. 

 

Z-wave:

This wireless mesh network protocol with its low-data rate and low power consumption is mainly suitable for home automation.

 

LoRaWAN:

This low-cost Wide Area Networking (WAN) technology supports a longer range than Wi-Fi and consumes low power than cellular. LoRaWAN becomes suitable for IoT applications that support a massive number of devices like smart cities and Industrial IoT (IIoT). 

 

6LowPAN:

IPv6 Low-power wireless Personal Area Network. This wireless technology based on IPv6 protocol enables any device to connect to the Internet with a unique IP address. It supports low-power wireless networks for smart home applications.

 

SigFox:

Sigfox operates in the unlicensed industrial, scientific, and medical (ISM) bands, and it provides low-bandwidth communication with low power consumption, which enables long battery life for devices.

 

NB-IoT:

It is a 3GPP standardized technology that operates on licensed spectrum bands. NB-IoT uses existing cellular infrastructure, which simplifies deployment and provides ubiquitous coverage.

 

LTE-M:

Long Term Evolution for Machines (LTE-M) is the shortened term for enhanced machine-type communication low power wide area (eMTC LPWA) technology. It supports very low-latency services

 

5G NR:

3GPP Release 17 introduces 5G New Radio (NR) Light bringing new capabilities for IoT such as optimized power consumption and coverage recovery through side links. 5G NR can provide better coverage, connectivity, variable bandwidth, and low-latency capabilities for a wide range of IoT applications.   

 
 The following table summarizes the key features of the IoT networking technologies discussed above.  
Technology Type

 

Technology Name

 

Network Type

 

Operating Frequency

 

Range of Connectivity

 

Data Rates

 

Power Consumption

 

 

 

 

 

Non-Cellular 

Bluetooth

 

Personal Area Network (PAN)

 

2.4GHz

 

Short Range (10-100 m)

 

1 Mbps to 24 Mbps

 

Low to Moderate

 

Zigbee

 

PAN

 

2.4GHz

 

Short to Medium Range (100m)

 

20 kbps to 250 kbps

 

Low to Moderate

 

Z-Wave

 

PAN

 

908 MHz, 868 MHz

 

Short Range (30 m)

 

9.6 kbps to 40 kbps

 

Low

 

Wi-Fi

 

PAN

 

2.4 GHz, 5 GHz

 

Short to Medium Range (50 – 100m)

 

11Mbps to 1 9.6 Gbps

 

Moderate to High

 

LoRaWAN

 

Wide Area Network (WAN)

 

Sub GHz: 900 MHz, 868 MHz, 433 MHz

 

Long Range (1-15 km)

 

0.3 kbps to 50 kbps

 

Ultra-Low

 

6LowPAN

 

PAN

 

2.4 GHz

 

Short Range (10-100 m)

 

128 kbps to less than 250kbps

 

Low to Moderate

 

SigFox

 

WAN

 

Sub GHz: 868 MHz

 

Long Range (10-50 km)

 

100 bps to 1 kbps

 

Ultra Low

 

 

Cellular 

LTE-M

 

WAN

 

LTE Band: 1.4 GHz, 1.8 GHz, 2.1 GHz

 

Medium Range (Up to 1 – 10 km)

 

1 to 4 Mbps

 

Low to Moderate

 

NB-IoT

 

WAN

 

LTE Band: 800 MHz, 900 MHz, 1800 MHz

 

Long Range (5 – 10 km)

 

Up to 200 kbps

 

Ultra-Low

 

5G NR

 

WAN

 

mmWave and Sub-6 GHz 

 

Short to Medium Range (100 m to > 10 km)

 

100Mbps to 20 Gbps

 

Moderate to High

 
 In Brief 
As the IoT continues to advance, it is necessary to choose the appropriate networking technology to promise the best performance, scalability, and cost-effectiveness. The enduring evolution of IoT networking technologies indicates a connected future that will revolutionize industries and improve the way we interact with the world around us. 
References 
[1] Bruce Zhou, "Overview of Networking Technologies used to build IoT Solutions", Intelligent Tech Channels 
[2] "Overview of IoT Networks", IOT Factory 
[3] Frank Greer, "6 Types of Wireless IoT Technology", zipitwireless