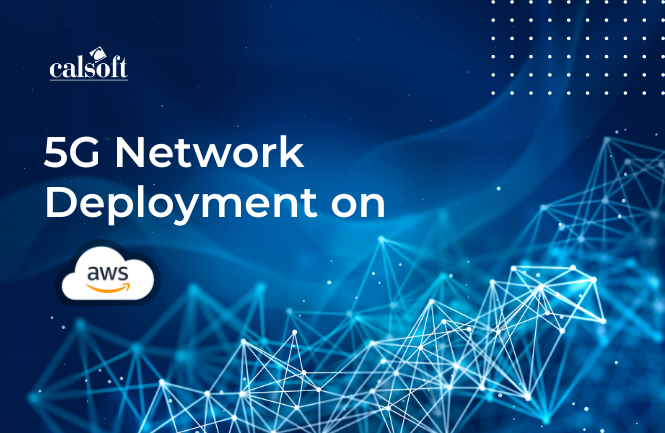 Telecom carriers have led to the adoption of new technology trends such as Network Function Virtualization (NFV) to deliver innovative business models and enable new revenue strategies. Migrating from dedicated and vendor-confined equipment to more flexible, dynamic, and scalable architecture has become the new paradigm. This trend has initiated the telco partner ecosystem to new competitors from Independent Software Vendors (ISVs), System Integrators (SI), and third-party Managed Services Providers (MSPs). 
Openness, agility, flexibility, and scalability has been an enduring requirement for telecom and Communication Service Providers (CSPs). 5G technology brings drastic changes to overall architecture design. In 5G, Network Management is anticipated to be software-driven and Network Functions (NFs) & resources are softwarized at the edge and core. 
These benefits can be achieved only when the 5G NFs are designed and executed on a cloud-native container-based microservices architecture. AWS becomes a standard hyper scalable platform to design novel and cloud-native applications in 5G era. 
AWS doesn't currently offer a 5G network service. However, AWS provides tools and services that can be used to build and deploy applications that run on 5G networks provided by telecom companies. These tools and services include AWS IoT, AWS Lambda, AWS Greengrass, and Amazon SageMaker, among others. 
Customers prefer AWS services and features as it supports open-source solutions to run workloads with lower cost, flexibility, agility, and its competency to go global quickly. 
However, certain design principles need to be followed to deploy 5G on AWS 
Strengthen the use of cloud infrastructure and services.

 
Retain the flexibility and agility with current telecom protocols and cloud-native APIs

 

Enhance the usage of native automation concepts by AWS

 

Facilitate 5G elements use in multiple target environments such as Dev/Test/Production/Operation with comprehensive automation

 
AWS indeed becomes an apt choice for 5G network instantiation due to the depth of AWS services and having greatest partner group across Network Equipment Providers (NEPs). AWS cloud enables NEPs to develop and innovate on.  
AWS with broad range of integrated services becomes appropriate solution for different target areas for the operator's network like: 

AWS Edge Services

: AWS Edge services are designed to bring the power of AWS Cloud to the edge of the network. These services enable organizations to run applications and services closer to their customers, reducing latency and improving the performance of their applications. With 5G, organizations can use AWS Edge services to build and deploy applications that take advantage of the speed and low latency of 5G networks.

 
AWS IoT

: AWS IoT is a platform that enables organizations to build, manage, and deploy IoT applications at scale. With 5G, organizations can use AWS IoT to take advantage of the increased bandwidth and low latency of 5G networks, allowing for more data intensive IoT applications such as autonomous vehicles, remote surgery, and real-time industrial monitoring.

 
AWS Wavelength

: AWS Wavelength is a service that enables organizations to run compute and storage workloads on 5G networks. This service provides organizations with the ability to deploy applications that take advantage of the speed and low latency of 5G networks, making it ideal for applications such as augmented reality, virtual reality, and gaming.

 

AWS Partner Network

: AWS Partner Network is a global network of technology and consulting partners who can help organizations implement and take advantage of 5G on AWS Cloud. AWS partners offer a variety of services, including cloud migrations, application development, and network optimization, to help organizations make the most of 5G.

 

AWS Outposts

: AWS Outposts are fully managed, configurable compute and storage racks that bring AWS Cloud to any data center, co-location space, or on-premises facility. With 5G, organizations can use AWS Outposts to extend their on-premises infrastructure to the cloud, allowing them to take advantage of the speed and low latency of 5G networks while maintaining control over their data and applications. 

 
One of the leading use cases of 5G which demands better level of management and orchestration is 5G network slicing With Network Function Virtualization (NFV) and Software Defined Network (SDN) technologies, Network Slicing concept is practically promising for 5G cloud-native architecture. Network Slicing – enables a smart way to partition the network for a particular industry, business, or application.  
Network Slicing will be a novel opportunity for the monetization of network service to mobile operators and Communication Service Providers (CSPs). AWS programmable services such as AWS Lambda, AWS Config, CloudFormation, Step Function, and CDK can assist design and realization of network slicing. 
Cloudify – open-source, multiple cloud and edge orchestration platform allows organizations a smooth migration to the AWS Cloud and to cloud-native architecture. Cloudify provides indigenous support for various AWS services like Amazon EKS, Amazon RDS, and  AWS Lambda. 
In Brief 
Mobile operators need to handle the intricacy of interworking 4G/5G networks, delivering multiple use cases, out of modern automation and management tools. Gradually, mobile operators and CSPs will continue to expand its ecosystems with novel functionalities and competences to realize modern and advanced use cases and business models.  
AWS offers capabilities to deploy and realize 5G infrastructure globally to achieve key service requirements such as scalability, flexibility, reliability, and high availability. AWS assist advancement to full 5G deployment out of adaptable steps, based on well-designed elements of numerous technologies, to meet the enterprise demands.