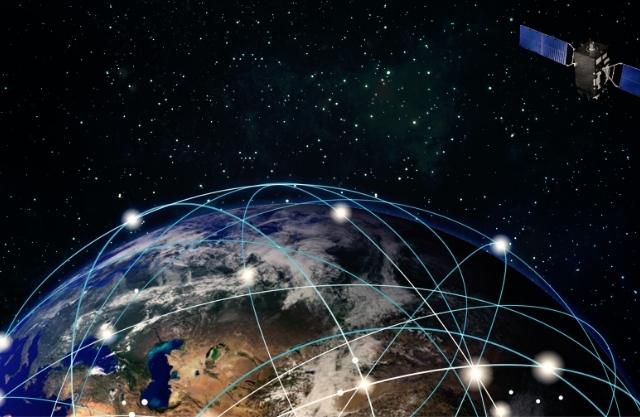 Currently, the world is witnessing rapid growth in the telecom industry, where all categories of devices and things can be connected seamlessly anywhere and at any time. The COVID-19 pandemic significantly increased the demand for wireless connectivity. To remain innovative and competitive in the coming years, telecom industries are undergoing a massive digital transformation. Telecom operators must modify their mobile network architecture to prevail competitive in the marketplace and to deliver innovative services. The Service Providers (SPs) are embracing high-performing networks to support the current technology shifts in the market. The key technology trends that can shape the telecom industry are:
5G – 'Network of Networks' or 'Super Networks' 
5G technology promises ubiquitous connectivity, higher data rate, ultra-low latency, and enhanced energy efficiency for billions of connected devices in the coming years. 5G enables a unified connectivity platform to meet the diverse requirements of a multitude of use cases such as enhanced Mobile Broadband (eMBB), massive Machine Type Communication (mMTC), and ultra-Reliable Low Latency Communication (uRLLC). Telecom uses 5G and Internet of Things (IoT) applications to support industry verticals such as healthcare, public safety, smart manufacturing, and more. 5G brings a toolbox of technologies that helps the telecom industry to produce innovative business models. 5G technology capabilities are expected to enable new consumer and enterprise services that can steer significant revenue growth.
Multi-access Edge Computing (MEC)  
MEC is a promising solution for the telco market, which moves the computational capabilities close to the users or at the network edge. This reduces the overall latency on applications and enables new services. There are several reliable factors to realize edge computing solutions. The edge infrastructure should be located on premises with local management capabilities. Application Programming Interfaces (APIs) should be exposed to the edge for the telecom network to interact with the third party or over-the-top applications. With edge computing, telcos can also build a cost-effective and resilient network facilitating better interoperable solutions in the market.
Network Disaggregation and Open RAN  
One of the fascinating trends in the telco industry is network disaggregation. The network is disaggregated into multiple components that can be mixed and assembled depending on the use case model. This is achieved utilizing the principles of Software Defined Networking (SDN) and Network Function Virtualization (NFV). Telco SPs consider that it is essential to design an end-to-end virtualized, disaggregated, and cloud-native network to reduce the Capital Expenditure (CAPEX) and Operating Expenses (OPEX). With Open RAN, the different functions of the base station are split into – Centralized Unit (CU), Distributed Unit (DU), and Radio Unit (RU). Open–RAN framework is based on open standards and interfaces, which will boost multi-vendor and cost-effective implementations. The critical disruption in Open RAN is the RAN Intelligence Controller (RIC). RIC brings interoperability, flexibility, and programmability to the networks. RIC enables microservices-based applications called X-Apps to provide RAN functionalities like handover/mobility management, spectrum management, etc.
Telco Cloud  
Telcos operate and perform encompassing technologies such as NFV, SDN, MEC, and automation. Telco cloud signifies a crucial network evolution implementing innovative cloud business practices like containers and microservices. This makes the cloud infrastructure more open, flexible, and agile. Software-defined Telco cloud can add quickly more new services, transforming the telcos into digital SPs. The telco cloud can utilize public cloud capabilities to build a hybrid cloud environment. Telco cloud logically covers Data Centers (DCs) and edge servers. Telco cloud can run network functions and workloads in an optimized manner to achieve operational and performance efficiency.
Network Orchestration and Automation 
Conventionally, networks have been managed through the management framework covering Fault-management, Configuration, Accounting, Performance, and Security (FCAPS). In the present era, this legacy management strategy will be covered by an orchestrator. Orchestrator helps in the management of the NFV infrastructure, onboarding the new Virtual Network Functions (VNFs) in the network. NFV orchestration is the process of automating the deployment and provisioning of multiple network software components. The key functions involve automation of service delivery, resource provisioning, and management of physical and virtual resources. With the advent of Artificial intelligence (AI) and Machine Learning (ML), advanced automation solutions provide programmability and predictive analysis to learn the network characteristics for the network operations teams. These advanced network automation solutions lower operational costs, and network downtime, and also enhance network resiliency.
Private Networks  
Private Networks are dedicated networks with unified connectivity enabling low latency and enhanced security in a restricted geographical area. Such networks are owned and controlled by enterprises (campuses/malls/hospitals) or Non-government Organizations (NGOs). Private Networks are a compact version of public mobile networks that can operate independently without the aid of Mobile Network Operators (MNOs). Private network deployments enable digital transformation to realize industries such as manufacturing, healthcare, automotive and more. With Private Networks, key stakeholders such as Communication Service Providers (CSPs), along with cloud providers and telco vendors can leverage cost-effective deployments and improve time-to-market (TTM). Private Networks also incorporate capabilities to enhance commercial and modernized business models.
In a Nutshell
The Telecom sector faces new challenges and openings in the pandemic scenario. Telcos are migrating from conventional operating solutions to digital platforms. Digitization brings flexibility, agility, and the ability to quickly cope and compete the market fluctuations. The innovative trends outlined can significantly impact the growth of the telecom industry. It is vital to be up to date on these trends to radically acquire new business opportunities.