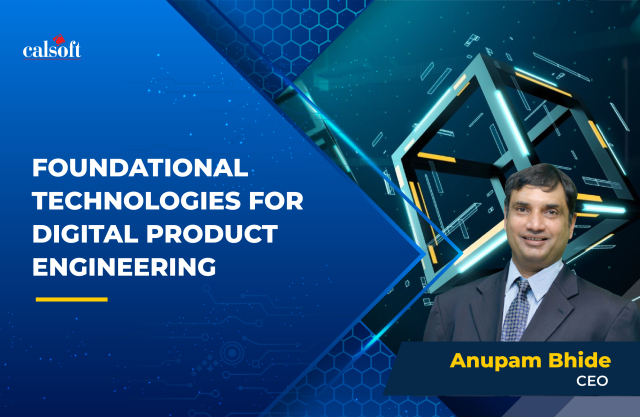 Up until 2019, digital transformation was seen as a growth strategy for businesses to take note of, and smoothly yet slowly integrate into their business's strategic roadmap. But then came the COVID-19 pandemic in 2020, and along with it, the worldwide disruption of normalcy for consumers and businesses alike.
From shopping to entertainment, education, finance, etc., nearly every sector transitioned into digital-first mode. Consumers opted for digital interactions for safety and convenience. Customer behavior changed, and so did enterprise workflows. Remote working became the norm and digitization took over the workplace.
This led to digital transformation becoming an essential survival strategy for nearly all businesses, irrespective of their domains and sizes. Studies predict that digitally transformed organizations will contribute more than half of the world's GDP or about USD 53.3 trillion by 2023.
To survive in the digital economy and ensure sustainable growth, several enterprises raced to onboard new digital products into their technology ecosystem. But an even bigger group of enterprises are now engaged in a quest to modernize and productize their existing technology infrastructure, and also manage it in a digital framework. They believe this will give them the advantage of transitioning their operational culture into that of a tech company for greater agility and resilience.
The winning formula of the past
In the first two years of the pandemic, we witnessed a range of digital product innovations. Some of the most popular among them were:
Predictive Analytics – Digital products started being bolstered by analytical insights that helped model future outcomes, and thus empowered smarter and more manageable customer channel operations. As more consumers opt for digital-first experiences, there is a heavy demand from businesses to know more about the exact needs of customers even before they interact with the brand through a digital channel. Predictive analytics have been instrumental in aligning the experience of digital products to fulfil the expectations of customers for most businesses.
Operational Fluidity – While consumer-facing digital experiences will always be a key priority, 2020 and 2021 also witnessed a heightened focus on enabling better operational fluidity for digital products for the workforce. Digital channels were mostly operated and managed by teams working remotely, and distributed across the globe in different time zones. From user experience to secure remote access, digital product management from an operational point of view became a key pillar of focus for enterprises in 2021.
Embedded Intelligence – AI capabilities were integrated into every aspect of digital products, enabling autonomous decision-making and faster responses. Unbiased decision frameworks, courtesy of AI, helped businesses of all sizes respond to a multitude of demands from customers quickly and effectively. We have seen how leading businesses integrated AI chatbots and conversational systems into their key digital products to help create an autonomous customer support ecosystem 24X7.
Agile Cloud Adoption– From core business and workforce management products to customer engagement channels, enterprises migrated nearly all their critical digital infrastructure to a combination of public, private, and hybrid cloud ecosystems. This gave them the ability to rapidly scale and innovate their digital experiences with lower costs and thus seamlessly manage highly volatile market dynamics.
What the future holds
While the past had several new firsts and innovations to its credit, 2022 looks to be yet another digital blockbuster for enterprises looking to alleviate their digital product value proposition.
Let us have a closer look at the top 3 trends that will reshape digital product engineering in the coming year:
Vertical Cloud Expansion
Mere migration to the cloud is no longer a competitive advantage. To beat the market, enterprises need to focus on vertical-specific cloud products, and serve niche areas of consumer interest or market trends. Modularized product components or services that focus on a vertical within a sector or enterprise focus area will find more takers in 2022. These "built-to-purpose" solutions will allow businesses to scale more precisely, as well as adapt to local trends. Cloud products will have to become more domain-focused, or carve out specific avatars of themselves to drive up acceptance.
Hyperautomation
Expanding the scope of automation within digital products is now a key enterprise priority. Supported by intelligent insights and AI-driven autonomous scaling, enterprises are set to witness the transformation of automation. This will also enforce policies of transparency to ensure that automation is ethical and empowers the workforce to achieve more rather than eliminate their roles altogether. Digital products will have to enable and empower this enterprise-wide journey of intelligent automation.
Intelligent Security
As the digital economy scales up, enterprises will be under tremendous pressure to ensure that their digital products are guarded against external cyber threats. Autonomous security frameworks powered by AI, integrated hardware-software threat management policies, and proactive defense mechanisms will be at the heart of every digital product engineering initiative. Digital products that are not inherently designed and developed for enhanced security run the risk of falling by the wayside.
2022 will be a decisive year when digital products that have been deployed to aid transformational objectives of businesses will mature into the self-reliant and innovation-centric versions that the future demands. ISVs that build these products will have to up their game in enabling the seamless adoption of product development trends, while also ensuring that their customer and employee experiences match expectations. Get in touch with us to know more about strategically building the right roadmap for enterprise product development.