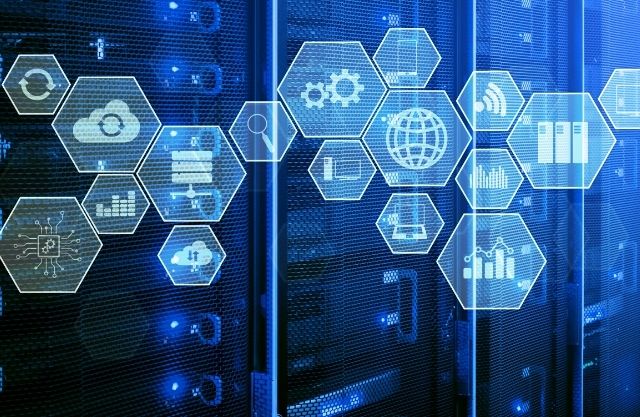 Stepping into 2022, we expect cloud native developments to pick up the momentum. While it promises of an exciting time ahead, CXOs now need to understand the underlying mechanisms beneath the Cloud Native Developments i.e., Infrastructure as a Service. 
The transformation we have witnessed in public cloud infrastructure has been significant, enabling organizations to scale up their computing resources while reducing the IT budget.  
The emergence of major IaaS cloud of Azure, AWS and GCP have enabled the organizations to reduce the cost, allowing them to move away from on-premises datacenters. Despite all these, CTOs still find it challenging to implement a cloud-driven IaaS due to variety of reasons.  
Benefits of the IaaS Cloud 
To fully leverage the capabilities of IaaS, CTOs must understand how IaaS platform can enable the organizational operations. From regular and mission critical applications to IaaS tends to offer more flexibility for the cloud native developments. Here are some of the benefits CTOs can leverage from IaaS platforms: 
Scalability 
For CTOs looking to scale and customize IT infrastructure, there are few alternatives other than IaaS hosted cloud infrastructure. Leading cloud vendors can now enable the organizations to dynamically ramp up and down their storage and computing powers depending on the prevailing demands. With pay as you go model, organizations can improve their compute power achieving cost efficiency and business continuity. 
Shorter Time to Market 
Companies that have adopted IaaS cloud model have reported that they have reduced their product development lifecycle, taking the product to the market by 20-40% lesser time. With fast evolving technology scenarios, legacy IT makes it more challenging for the organizations to adopt new digital roadmaps. 
At the same time organizations can leverage the bare IaaS architecture to develop their own applications and web apps using host of technology tools. 
Enhanced Security 
With pandemic occurring and increasing digital adoption cloud vendors are now introducing the data security and governance practices, slowly making it an integral part of the IT strategy. Cloud based data centers are now equipped with stated of the art security measures, providing CTOs the much-needed assurance of various security measures like continuous threat detection, 2 tier authentications. 
High Availability 
With 99.95% uptime IaaS platforms ensure high availability amounting to a yearly downtime of just 4.5 hours. Through a global network of IaaS-powered data centers, availability zones (or AZs) can be physically separated to protect the deployed VMs from any individual failure. 
Despite it many advantages, many CTOs would be aware about migrating the workloads into a secure IaaS environment, in fact their main concern is the migration steps one must take to successfully migrate workloads to IaaS platform.  
4 steps CTOs must consider for Cloud Migration: 
Evaluate your existing IT landscapes and applications:

CTOs who are looking forward to a cloud migration strategy, must take a stock of their IT inventories prior to determine what will be the optimal strategy to move the workloads and workflows in a cloud environment.

Align the cloud migration strategy with business objectives:

Once organizations have assessed the IT landscapes, the next steps will be to align cloud migration strategy with the business objectives, which might be resulting in lower operational cost, faster product release or higher availability. The CTOs should consider the following:



a. Redesigning their enterprise infrastructure




b. Designing a detailed migration plan




c.Integration with existing third-party application, wherever applicable

Prioritize your Cloud investments:

Once the migration strategy has been finalized the CTOs might once again go back to the assess the workloads across private and public cloud, enabling organizations to optimize their operational cost for the long run.


Select the right technology and migration model:

Typically cloud migration is associated with a significant cost implication. CTOs must consider the right technology tools and migration model enabling organizations for a smooth transition. While some of the workloads might be migrated using the traditional lift and shift models, other older applications can be more suitable for Software as a Service, methodology, while some other workload calls for workload refactoring and re-platforming. If the wrong model has been selected it might as well be considered into risk factors such as data compliance, cybersecurity, and customer experience.

 
On their part, CTOs must look at the long-term benefits of the IaaS cloud model, which may seem complex and time-consuming in a shorter period. They must base their decision-making on a clear understanding of business strategies instead of simply approaching it as a technology project.  
In a Nutshell 
For CTOs, the Cloud platform offers a cost-effective, scalable, and highly available infrastructure for managing their dynamic workloads. However, to derive maximum business value from the IaaS platforms, they need to consider their existing on-premises infrastructure and running applications.   
We have strived to help both small businesses and large corporations leverage their investments into cloud platforms. We can also streamline your business transition to the cloud. Once the workload is live in cloud it opens a plethora of opportunity for cloud native developments. 
Want to know how we can assist you? Contact us today.