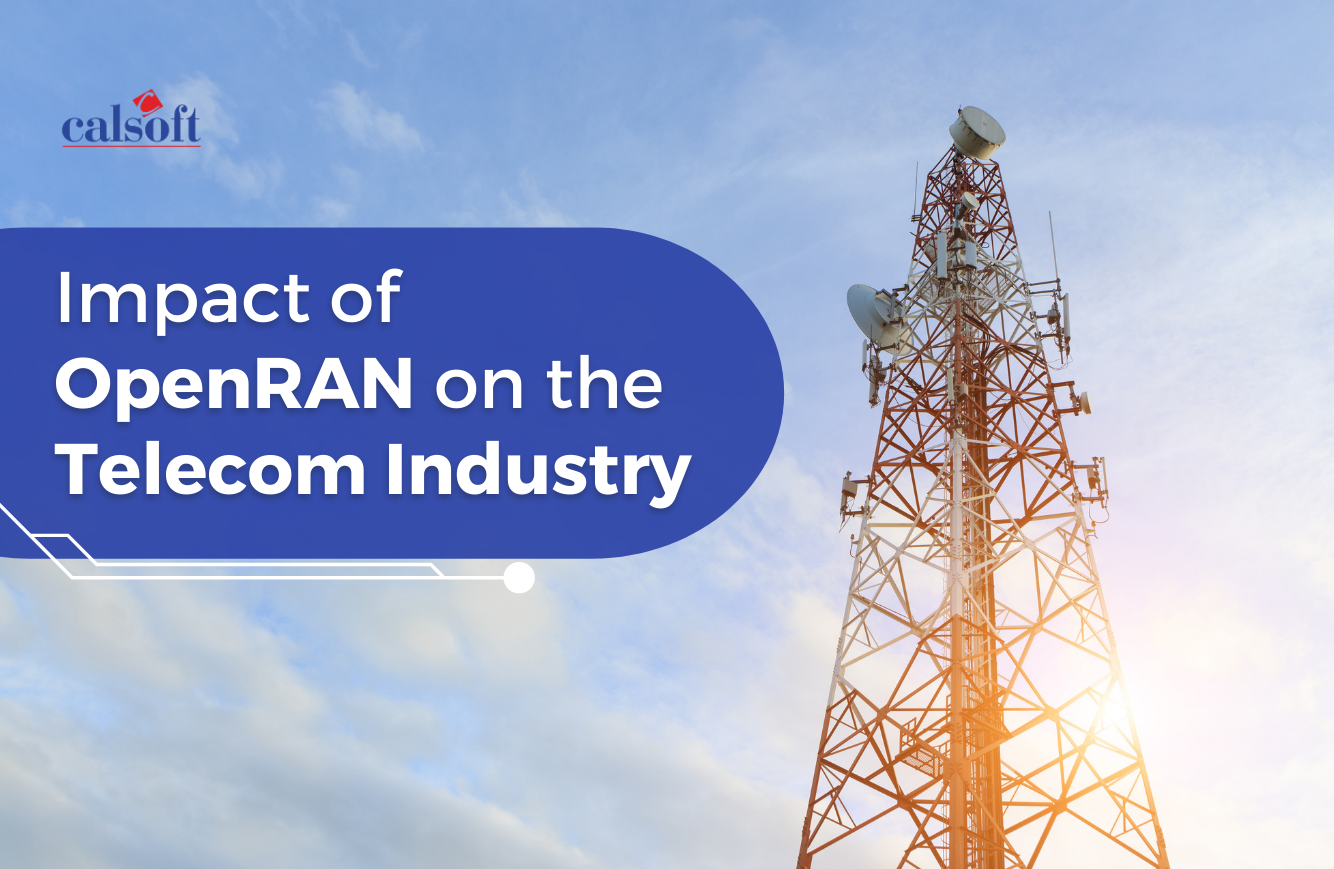 The telecommunications industry is undergoing a major transformation, and OpenRAN is at the forefront of this change. OpenRAN is a new approach to building and deploying cellular networks that are changing the way that telecommunication companies operate. In this blog, we'll explore how OpenRAN is changing the telecommunications industry and what this means for the future. 
Reducing vendor lock-in:

One of the biggest challenges in the telecommunications industry is vendor lock-in. This occurs when companies are locked into using a single vendor for their network equipment, which can be costly and limit their ability to innovate. OpenRAN solves this problem by using open-source hardware and software, which allows companies to choose the best components for their network and reduce their dependence on a single vendor.

 

Driving innovation:

OpenRAN is driving innovation in the telecommunications industry by enabling companies to develop and deploy new services more quickly and at a lower cost. With OpenRAN, companies can use a variety of components from different vendors, which allows them to innovate and bring new services to market faster.

 
Lowering costs:

OpenRAN is also helping to lower costs in the telecommunications industry by reducing the cost of network deployment and maintenance. This is because OpenRAN uses standard, off-the-shelf components that are less expensive than proprietary components. Additionally, OpenRAN reduces the need for vendor support, which can be expensive and slow.

 

Improving network performance:

OpenRAN can also improve network performance by allowing companies to use the best components for their network, regardless of the vendor. This results in networks that are more reliable, scalable, and efficient.

 

Making 5G more accessible:

OpenRAN is making 5G more accessible to companies by reducing the cost and complexity of 5G deployment. This is because OpenRAN enables companies to use standard components from a variety of vendors, which makes 5G deployment more cost-effective and easier to manage.

 
Conclusion: OpenRAN is a game-changer for the telecommunications industry. By reducing vendor lock-in, driving innovation, lowering costs, improving network performance, and making 5G more accessible, OpenRAN is transforming the way that companies operate and helping to bring the benefits of 5G to more people. The future of telecommunications is bright, and OpenRAN is at the forefront of this change. 
Get in touch with the author who heads the Telco practice at Calsoft to know more about the customized solutions and approaches that can help in overcoming the orchestration challenges. Share your thoughts and queries in the comment section below. 
Further Reading: Open RAN: Cloud Native Software Aspects for End-to-end Orchestration & Automation