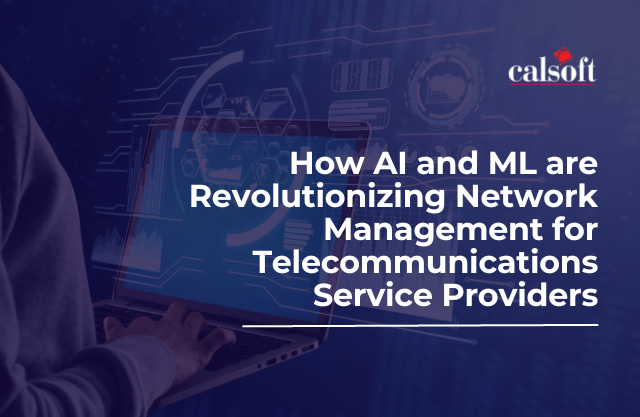 The telecommunications industry is undergoing a major transformation, driven by the increasing adoption of AI and ML technologies. These technologies are enabling service providers to manage their network infrastructure, resulting in improved performance, reduced costs, and enhanced customer experiences. 
Check out more on trends in networking and telecom here. 
One of the key ways in which AI and ML are helping service providers to manage their networks is by providing real-time insights into network performance and usage. With AI-powered network analytics tools, service providers can quickly identify performance bottlenecks and resolve issues before they become major problems. This leads to improved network reliability and faster resolution times for customers. 
Another way in which AI and ML are changing network management is by automating many routine and repetitive tasks. For example, AI can be used to automate network configuration, monitoring, and troubleshooting, reducing the need for manual intervention and freeing up valuable resources for more strategic initiatives. This results in improved operational efficiency and lower costs. 
ML algorithms are also being used to predict network failures and outages before they occur. By analyzing network performance data in real time, ML algorithms can identify patterns and anomalies that indicate potential issues, allowing service providers to take proactive measures to prevent outages and minimize downtime. 
AI and ML are also enabling service providers to offer new and innovative services to their customers. For example, AI-powered network optimization algorithms can dynamically adjust network configurations to meet changing customer demands, resulting in improved performance and reduced costs. And with AI-powered customer experience management tools, service providers can gain deep insights into customer preferences and behaviors, allowing them to offer more personalized and relevant services. 
Finally, AI and ML are transforming the way service providers approach network security. With AI-powered threat detection and response tools, service providers can quickly identify and respond to security threats, reducing the risk of data breaches and other security incidents. 
Conclusion: AI and ML are revolutionizing network management for telecommunications service providers, enabling them to improve network performance, reduce costs, and enhance the customer experience. As these technologies continue to evolve, it will be exciting to see how they continue to shape the future of the telecommunications industry. 
Share your thoughts in the comment section below and get in touch with the author who heads Telco practice at Calsoft.