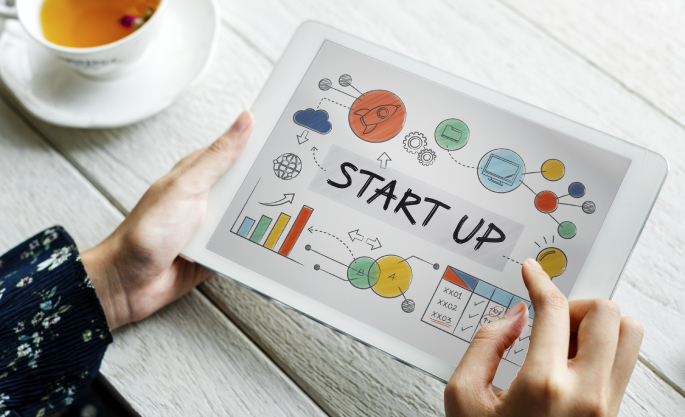 In the last few years, there has been a paradigm shift regarding notions around a successful business. A conducive funding environment, easier access to technology and automation tools, reduced operational expenditures, and low upfront investment – all these factors have enabled millions to venture into business and start something of their own.
We saw a new breed of successful entrepreneurs who made a name for themselves without a business family background or financial support. The success stories of Jack Ma, Elon Musk, Mark Zuckerberg, and Jeff Bezos unquestionably come to the fore in erasing the stigma around startups.
Thanks to all of this, working with a startup is not taboo anymore. In fact, startups these days enjoy high media attention. But while working with a startup has its benefits, the hype created by media sometimes blindfolds job seekers into choosing a startup over corporate without a second thought.
If you are a job seeker, you must consider a few things before jumping on the startup bandwagon. Looking beyond startups should be one of your top priorities if long-term success is your goal. Why? Let's discuss.
The Funding Winter is Here
We are witnessing a slowdown in startup funding across stages. One of the biggest reasons for this slump in funding is the global geopolitical instability that's taking a toll on Indian startups.
Amid the ongoing geopolitical conditions like Russia's invasion of Ukraine, rising inflation, and market correction, there have been whispers of a startup funding winter since early May.
But if you don't believe the notion and need additional evidence that the funding environment for startups has slowed down, then have a look at this report by PwC India. The report highlights that funding in the Indian startup ecosystem has fallen to $6.8 billion during the second quarter of 2022. This comes after consecutive quarters of raising $10 billion. This effectively translates to as much as a 40% decrease in funding.
Mass Layoffs in Indian Startups
After a period of hiring frenzy till the beginning of the year, we are now witnessing increased layoffs in startups. These organizations are rationalizing their business verticals and high burn rates by adopting mass layoffs.
In recent months, some of the biggest startups like Byju's, Unacademy, Meesho, Vedantu, Udaan, Rupeek, Cars24, Trell, and Furlenco have laid off as many as 11,000 people. Many smaller startups have shut operations as they struggle to raise funds. Moreover, multiple startups have delayed their IPO plans.
The aforementioned PwC report even claims that in the coming months, we are going to see an increase in the number of mergers and buyouts due to the broader correction in the funding market.
Startup Employees Are Returning to 'Stable Jobs'
During the peak of startup funding, many employees left established companies to join startups. The lure of salary hikes and equity options made employees consider startups as a better career option. In all honesty, some employees did justify their choices. For instance, Freshworks' IPO helped 500 of its employees become millionaires. However, stories like these pushed the narrative that startups are more exciting places to work as opposed to established companies.
But with hiring market uncertainty, bulk firing in startups, crashing stock prices, and funding winter, employees are looking to return to the so-called 'stable jobs.' Over the last few months, many employees have returned to the safety of their previous employers as they realize these fledging startups are as quick in firing as they were in hiring.
Mostly consisting of middle management employees, these employees are re-joining at the same salaries at which they had quit. There is a preference for stability over better pay, designation, and stock options.
Talent acquisition leaders refer to this phenomenon as the 'boomerang effect.'
This is in stark contrast to last year when employees were quitting mature and profitable firms across sectors to join startups with a multi-fold pay increase, stock options, and promotions. The tide seems to be turning now.
The Truth About In-the-News Startups (And Why You Should Care)
Let's now discuss some of the less talked about aspects of working with a startup.
Uncertain Future
Startups may be filled with passion and dedication. But despite the relentless efforts, we can't deny that 90% of startups fail in the first three years. Although even established companies can't guarantee job security, they have sufficient resources to help them during uncertain times. That's not the case in startups where resources are limited.
Burnout Culture
In most startups, you'll be working directly with bosses who are workaholics. While that may not be bad, many such bosses often expect their employees to follow suit. This may promote a burnout culture where employee well-being is not cared for.
High Stress
Working in a startup, especially with the current economic uncertainty, means that you'll always be working in a high-stress environment. Moreover, due to a lack of structure, you might be asked to juggle multiple roles, which might lead to further stress.
Poor Work-life Balance
While in a startup, you might be asked to spend long hours in the office and adopt unpredictable working patterns. This might negatively impact your social life, personal life, and overall work-life balance.
Equity Bait
Startups often offer equity to employees to compensate for lower salaries. While this seems like a decent proposition on paper, in reality, things aren't as straightforward. There are very slim chances that your equities will bring you a fortune unless you work for a once-in-a-decade startup like Google or Apple. Moreover, equities act as a perfect tool for companies to deny salary hikes and employee benefits.
No Scope for Specialization
Working in a startup means you work in different roles. While this may be helpful at times, it hampers your specialization and makes you a generalist. Generalists may be better suited to start businesses of their own, but for the majority of people, it pays better if you are a specialist. Your lack of knowledge about the nuances of a specialized domain may affect your chances of getting a good job at some other company.
Funding Woes
Funding is a perennial issue for all startups. Until they get external investment, startups don't have many sources of income to rely upon. Even after receiving funding, the company will have to spend on areas like marketing, operating costs, salaries, etc. So, unless it becomes a stable entity, most startups will have funding woes to deal with.
How To Build a Long-term Career Amid the Current Uncertainty?
If you are someone who seeks a stable and steady career as opposed to a high-risk and stressful one, then working for a stable organization should be your priority.
While the media sometimes overhypes working in a startup, you should avoid being blindfolded by the hype and look for your best interest. Amid the current economic uncertainty, mass layoffs, and funding winter, it's better to work with a larger organization that's more stable than a new startup.
If it's something that interests you, then Calsoft can be the right place for you. We are a leading digital product engineering service provider that assists ISVs and product companies in their digital transformation journeys. We are also the preferred product engineering service partner for ISVs in the storage, networking, virtualization, cloud, IoT, and analytics domains.
Working with us will not only ensure long-term success but also offer other benefits like fast career progression and friendly work culture.
We are a fast-growing business that's scaling up by expanding offices and development centers across the country. If it's something that interests you, then check out our Careers page.