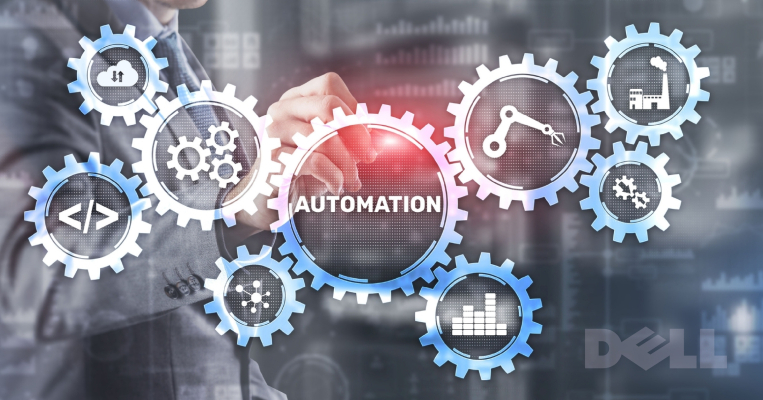 "If you look at innovation, it doesn't just occur in the lab." – Michael Dell
Since its inception over four decades ago, Dell is known for its ability to keep evolving as an organization. A name that we initially associated with the explosion in personal computers, Dell's evolution from Dell Computers to Dell Technologies is an inspiring story that shows that only those who can evolve with changing times can taste lasting success.
There was a time when Dell was facing some hard choices. While Dell was still doing well in the personal computers space and was still competitive in the server market space against the likes of HP and Lenovo, they recognized that they were struggling to become more than a personal computers company. Signs of PC demand stalling owing to the rise of smartphones and tablets and the growth of cheaper "generic" brands made it clear that they had to amplify their vision and increase their capabilities to remain relevant and competitive.
In 2013, Michael Dell announced that he was taking the company public and in the subsequent years, Dell made some substantial acquisitions to cement their place as a technology company. Their acquisition of storage company EMC still stands as the largest technology acquisition ever in the tech sector.
Calsoft's journey started with Dell when it was well on its way to becoming an established player in this market. This is the story of how our relationship evolved and how we went up the value chain.
Our engagement started with test automation where from 2009 till 2013 we worked and developed the Ocarina Automated Test Infrastructure and the CISF/SMB Compliance test automation suite. This called for a deep understanding of the products as well as robust testing and test automation strategy. As it come about, we were able to help accelerate the "go-to-market" of several key features, functions, and products.
As our engagement with Dell matured, we found ourselves working on advanced testing solutions and automation suites such as Regression Testing and Feature testing for Nearline Storage Solutions. We also conducted VxBlockSystem 300 automation, NHC deployment & installation, and configured automation (vSphere) in this period too.
The demonstrations of our superior testing, test automation, and QA skills built the confidence of the company in our technological capabilities and prowess.
As Dell grew and began tracing the various routes for its transformation into a technology company from a personal computers company, their needs also evolved. They also were looking at capable technology partners who could be more than vendors and contribute towards their growth. Calsoft was a natural fit for these plans.
"Ignore the people who tell you it won't work and hire people who embrace your vision." – Michael Dell
From test automation we then found ourselves engaging with Dell to help them address their core product development and sustaining engineering needs. From 2017 to 2018, we actively worked on vCloud NFV VIO RA 3.0 engineering, RHOSP/Network edge, and HCI, as well as vROPS management pack and NGCI automation. Our domain understanding, development methodologies, and product development expertise came to the fore often during this stage of the relationship.
Having demonstrated our skills in product engineering, we then got the opportunity to contribute value in other areas. Our engagement with Dell deepened as we took on R&D, product sustaining, and specialized services. The breadth of our experience in the product engineering and storage space made us the perfect technology partners for Dell to assist them in these activities.
In 2019 we started working on these areas and engineered the VxFlex, vROps Management Pack. We also developed a data-analytics-ready architecture and implemented use cases for Zaloni and cardinality. Along with this, we engineered the Dell Autobot and concluded the ServiceNow integration with the Dell Rack Advisor.
"Collaboration equals innovation." – Michael Dell
By this time, we had cemented our position as a reliable technology partner with Dell. As Dell went from strength to strength as a technology company they needed support in product management, ecosystem, and support along with product engineering capabilities.
We capably stepped up to accommodate the growing needs of the organization and delivered Kaleidoscope, SPOT/PATCI work, and web analytics for CSAT recommendation. Apart from product management, we also began contributing towards innovation and providing specialized services and support. We engineered a pricing recommendation engine, the Telco Cloud platform, and Dell Airship for the organization. This is an exciting phase where we have the opportunity to address needs that are more intricate and exploratory but that have the potential to deliver tremendous impact.
In our case what started as a small test automation engagement matured into a relationship that has continued over more than a decade. Our journey of over a decade with this iconic company has been a rewarding one. Looking back, we realized that the reason our engagement stood the test of time was because of our outstanding product engineering, technology expertise, and professional approach to problem-solving as well as our commitment to relationship building.